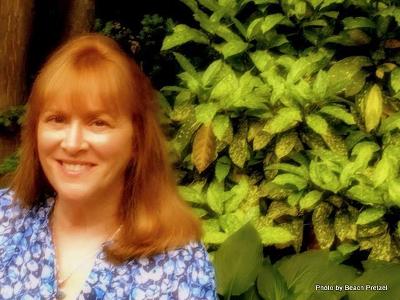 LILY IS A LEADING AUTHORITY ON FEDERAL CAREERS

Lily is the author of the critically acclaimed book, How to Land a Top-Paying Federal Job. She has written many articles on jobs for The Washington Post, and she was the careers columnist of Federal Times for 15+ years.
Lily's career advice has been covered by The Wall Street Journal; National Public Radio; US News & World Report; Roll Call; CBS News, and many other outlets.
LILY IS A SAVVY INSIDER

Lily's salary-boosting and career-boosting guidance draws on her 20+ years of experience as a federal executive, hiring manager, supervisor and trainer. She held senior-level positions in science communication at the National Science Foundation, the Vice-President's National Partnership for Reinventing Government and the U.S. Forest Service. As an experienced job seeker herself, Lily relates to other job seekers with understanding and insight.
LILY IS A CAREER COACH/SEMINAR LEADER

Lily has coached thousands of professionals of all levels—from students to senior executives—into new jobs and promotions. Known for her informative and lively style, she has led dozens of trainings on career advancement skills for government agencies, universities, associations, internship/fellowship programs, including:
Harvard's Kennedy School of Government
The American Association for the Advancement of Science
The Department of Interior University
Robertson Foundation for Government Fellowship Program
The Council of Science Editors
Politics and Prose Bookstore in Washington, D.C.
The Association of Career Professionals International
The Council for Excellence in Government
LILY IS AN AWARD-WINNING COMMUNICATOR

Lily received multiple "Awards of Excellence" from the National Association of Government Communicators. Hundreds of her articles on science/environmental topics have been published by federal agencies, newspapers, flight magazines, environmental magazines and legal publications.
EDUCATION

Journalism Fellowship at the National Center for Atmospheric Research
Masters in Public Health (with Distinction) from Yale University
Masters in Environmental Management from Yale University
B.A. in Earth Science (with Departmental Honors) from Wesleyan University (Connecticut)